Especially for Kids & their Families

Working to Connect Young People with Others, the Church and God
Reaching out to our community's young people is an important mission for Lakeside United Methodist Church. Here are some of the events and activities we offer.
A special message for kids of all ages is offered during regular Sunday Worship Services, along with a learning opportunities and take-home gifts and a message to tell someone that "God loves you!"
With the Methodist "Deep Blue" curriculum as a basis, these classes are for children from pre-school age to junior high. Each session provides studies of important parts of the old and new testaments, combined with a variety of learning activities, and even a snack.
An evening of learning, fun and gifts for youngsters of all ages who live in the Richland-Chambers Lake community. Each child leaves the event with a gift of complete school supplies.  This year's program will be held SUNDAY, AUGUST 4th at 3 PM. All school-aged children and their families are invited up to the church for some fun, games and God's Word.  All children will recieve a bag of school supplies-we coordinate with the Fairfield ISD to compile a bag of supplies to meet the needs of your child.
​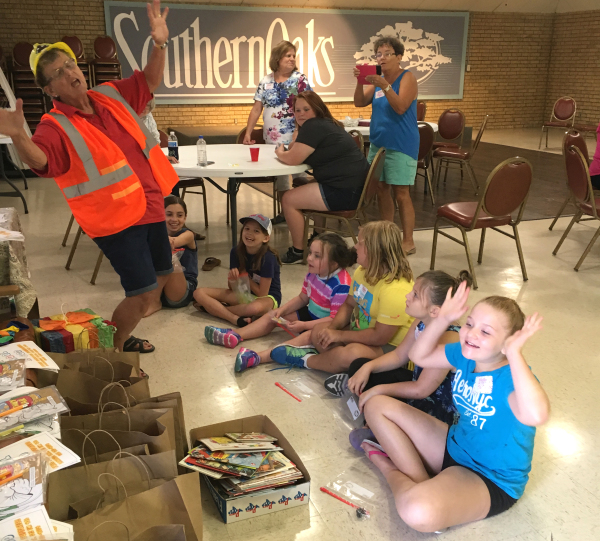 Lunch, Learn & Play in 2018 was FUN! Join in the fun this year every Thursday at the Southern Oaks Clubhouse, Noon- 1:30 pm. Our fun will last all through the 2019 summer break!
Special Summer Program for Kids--LUNCH, LEARN & PLAY!
Starting on June 6th, at Noon to 1;30 pm and repeating on each Thursday until school starts in August, local children can attend LUNCH, LEARN & PLAY at the Southern Oaks Clubhouse, on Southern Oaks Drive!  This program provides a nutritious lunch, lots of books to read, and lots of fun packed into one and one-half hours!  The children will be read to and encouraged to take home books to read.  This program is sponsored by Lakeside UMC, the Southern Oaks Home Owners Association, and the local Community Care Club.  All the workers are certified to work with children by the MinistrySafe program.  The program is free, and all local school-aged children are invited to attend, regardless of age!  
Each fall, LUMC hosts an event geared to kids and families that encourages them to spend time together making memories and learning about Christ. Our 2018 event will be a TRUNK 'N TREAT to be held on October 30th at 5:30-7"30 [.  Everyone is encouraged to wear their costumes and have a great time!  Our theme for 2018 was "God Never Leaves Us". 


Games, lessons, food and fun help grade-schoolers learn more about the true meaning of Christmas.
The Easter season is celebrated through a major event that brings kids and families together, usually in an outdoor setting, for a day of fun, food and learning.
Partnering with New Hope Baptist Church, LUMC assists with various programs offered at this refurbished building. After-school programs on Wednesdays, Friday-night "Teen Scene" get-togethers, plus guitar classes and other activities are included.
Each year, Lakeside sponsors one or two young people for a four-day camp that's chock-full of fun and learning.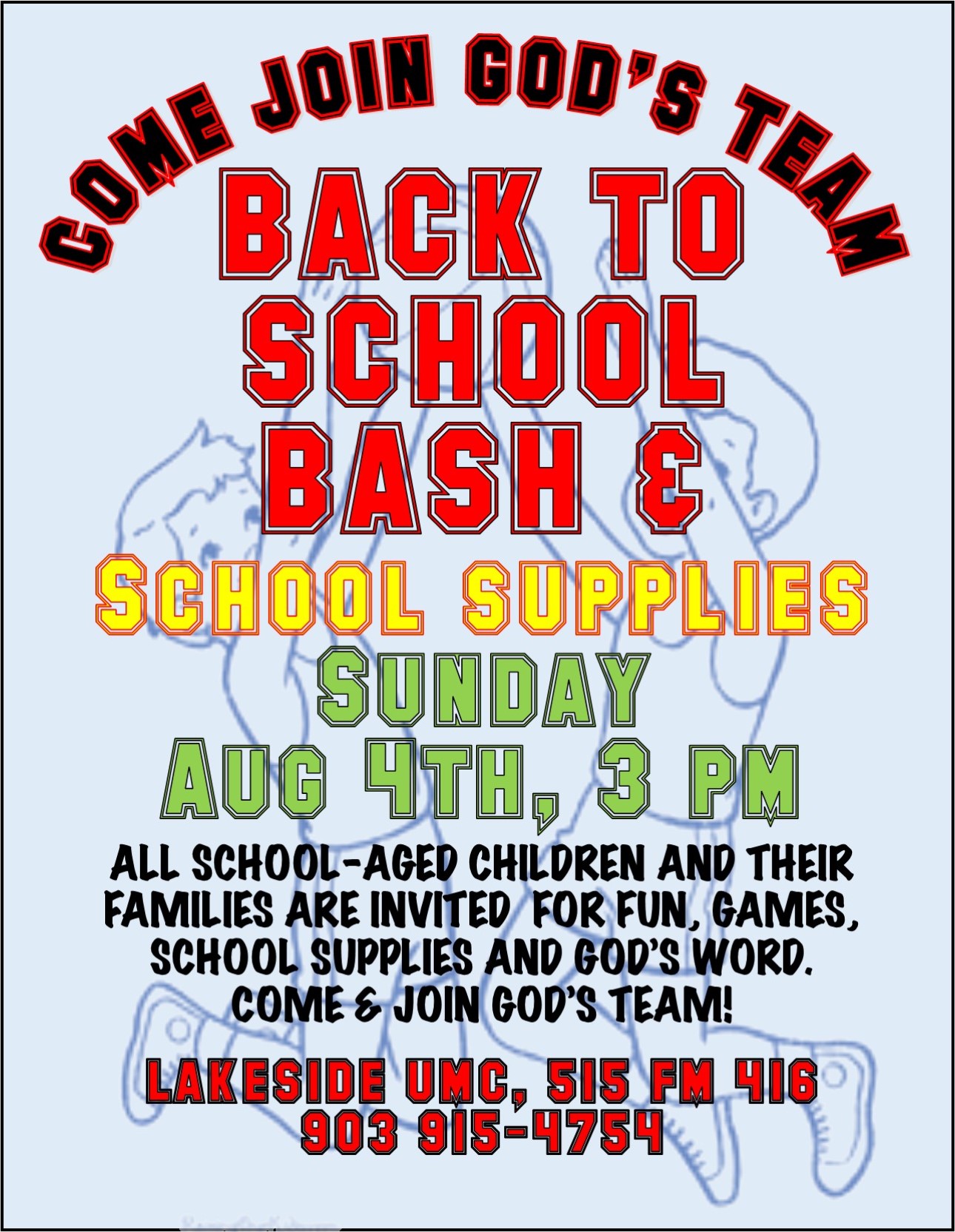 8 am  Bible Study
9 am  Worship Service
10:15 am Sunday School

  for both Adults and Children